Kevalesjondor Martinajo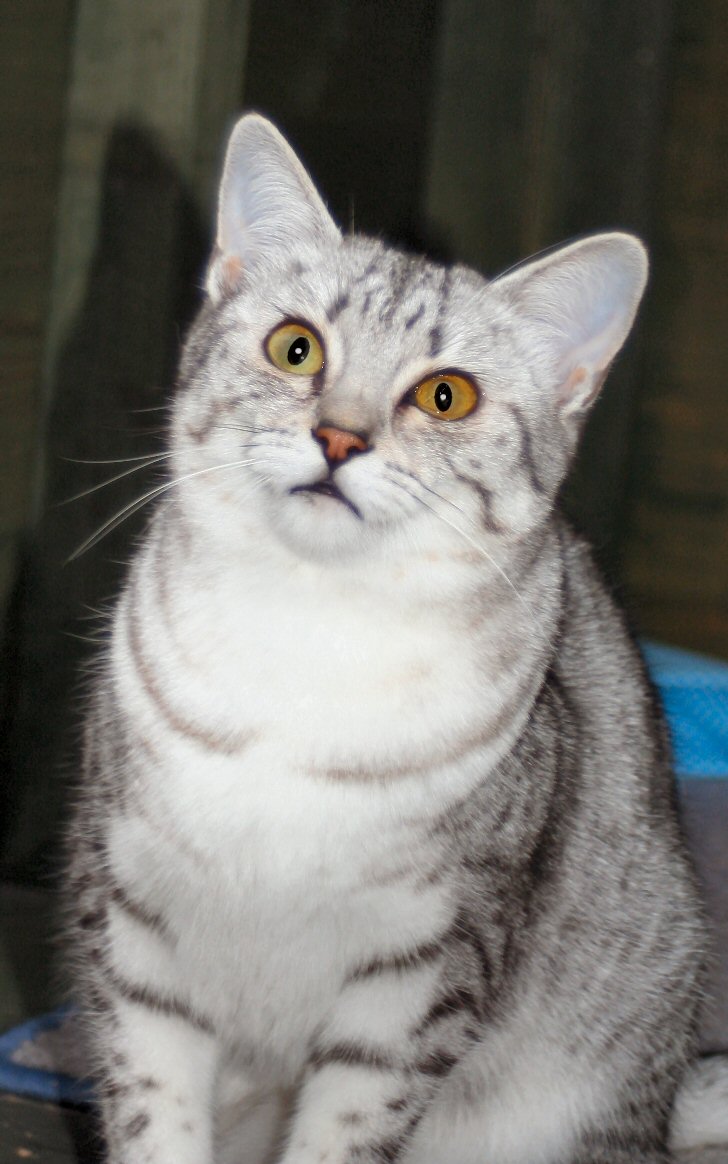 Martina is the daughter of our foundation queen Jandebo Isis and the younger full sister of Kevalesjondor Jovi.
It took Isis a while to give us a girl to carry on her line. Martina is a lovely girl with a clear silver background and good distinctive dark charcoal spotting, and of good type. We are sure she will prove to be good successor to Isis.
Martina was sent to stud to be mated with Bacamamdit's Abydos (Imp) at the end of October, and her first litter of kittens was born on New Year's Eve. She produced two silver girls, a silver boy and a smoke boy. Please see our kitten pages for details and photographs.
Chantina Monji
We are grateful to Jim and Monica McLaren for allowing us to have Monji. Monji is a lovely warm bronze girl, with good distinctive spotting and of good type.
Monji was mated with Yvonne Davison's handsome boy Champion Matiki's Buster Bronze (IMP) in September and produced one lovely bronze girl in November. We will be keeping Edipau hopefully to show and as a breeding queen.
Monji will be returning to stud with Buster during 2010.
Kevalesjondor Edipau

Edipau is the daughter of Chantina Monji. She will be mated once she is about a year old. Early signs are that she will be a lovely warm bronze. At the current time she is full of fun and loves to play.