Kevalesjondor Martinajo
Martina has been mated to Morag Lang's stud Bacamamdit's Abydos. Her litter was born on New Year's Eve. She produced one smoke boy, one silver boy and two silver girls, all of good type and wonderful colour.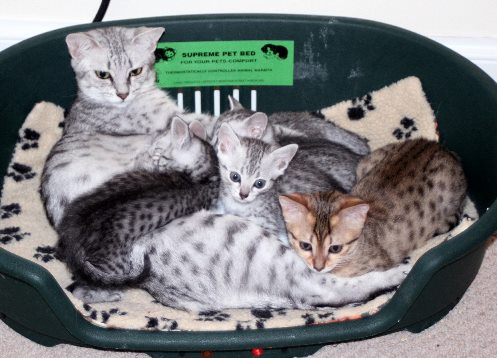 Kittens with mum and Edipau
Martinajo's Kittens at five weeks old.
Chantina Monji
Monji was mated with Yvonne Davison's handsome boy Champion Matiki's Buster Bronze (IMP)
Sadly things did not go to plan with Monji's first litter. Monji had to have a C section and unfortunately we lost three of the four kittens she was expecting. As often happens after a Caesarean, Monji rejected her kitten. We were very fortunate that Edith Reynolds of Tamischaba Ragdolls cattery was able to foster the kitten with one of her lovely Ragdoll queens. Kevalesjondor Edipau came home at the end of January and is a beautiful bronze girl, who we look forward to showing. Early signs are that she is a great colour, a nice warm bronze like her mum.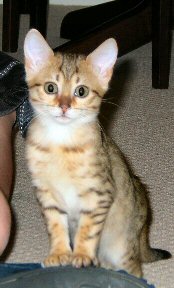 The vet informed us there was not reason why Monji should not have had this litter successfully so we may want to try again with her next year.
2008 Litter
This litter have all been re-homed. The three kittens we did not keep were all homed with people who have had kittens from us previously.
We kept Kevalesjondor Martinajo who will be our next silver queen.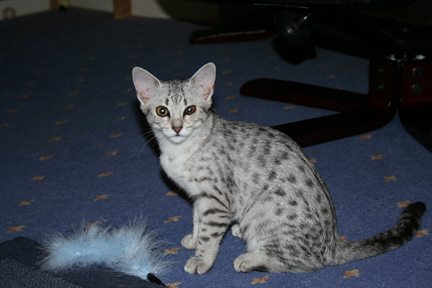 Martinajo at four and a half months.
Jandebo Isis' final litter of kittens was born on Good Friday, March 21st 2008.
This is our Mau family at 12 weeks old with one of their new owners who kindly allowed us to put her photo on our web site.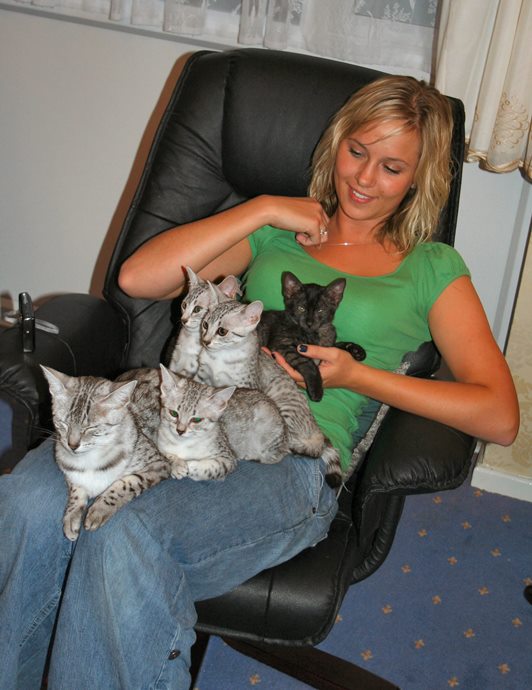 The Kittens at 6 weeks old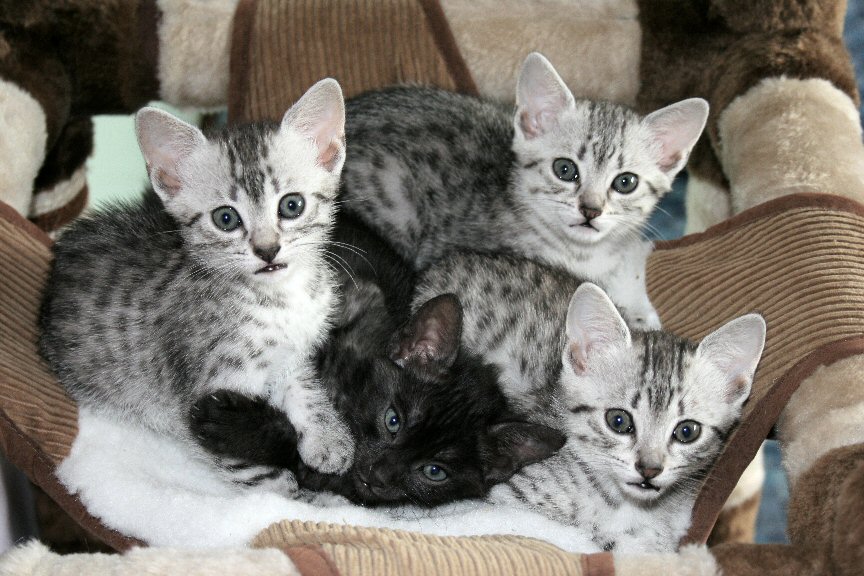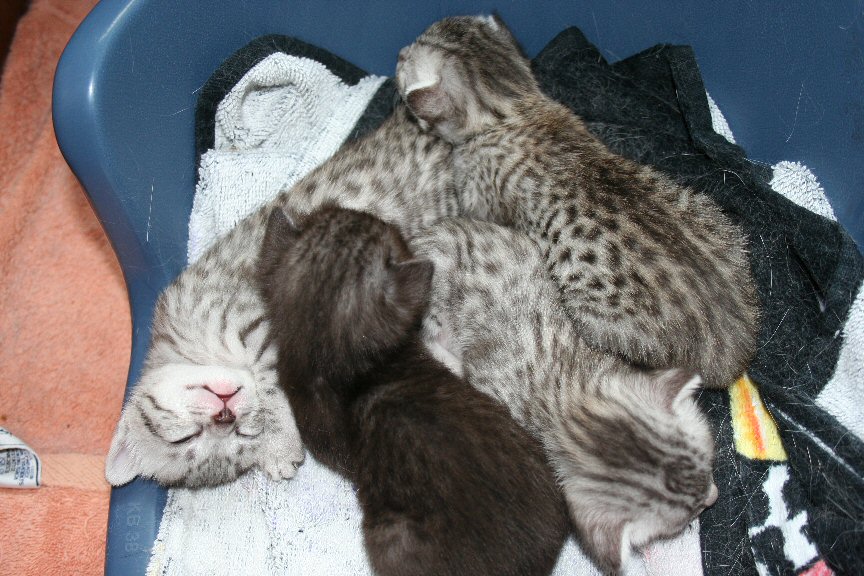 Kittens at 16 days old.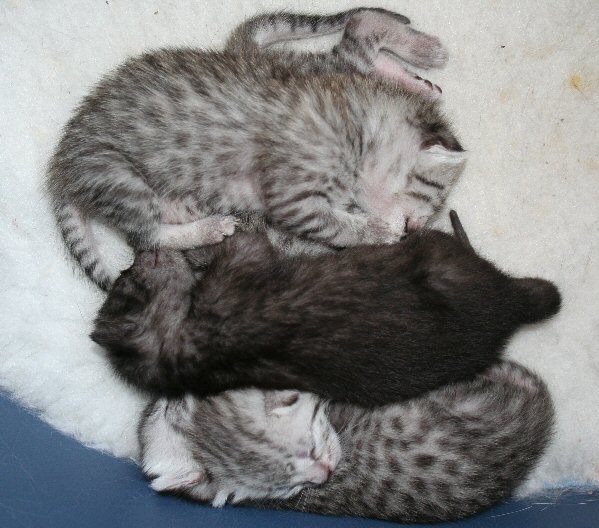 Kittens at 9 days old.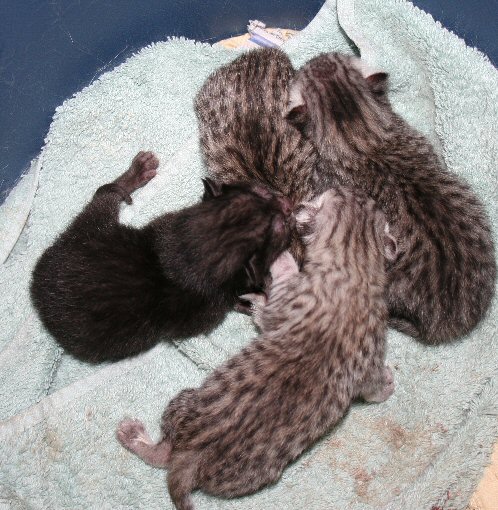 Kittens at 8 hours old, 3 silvers, 1 smoke.