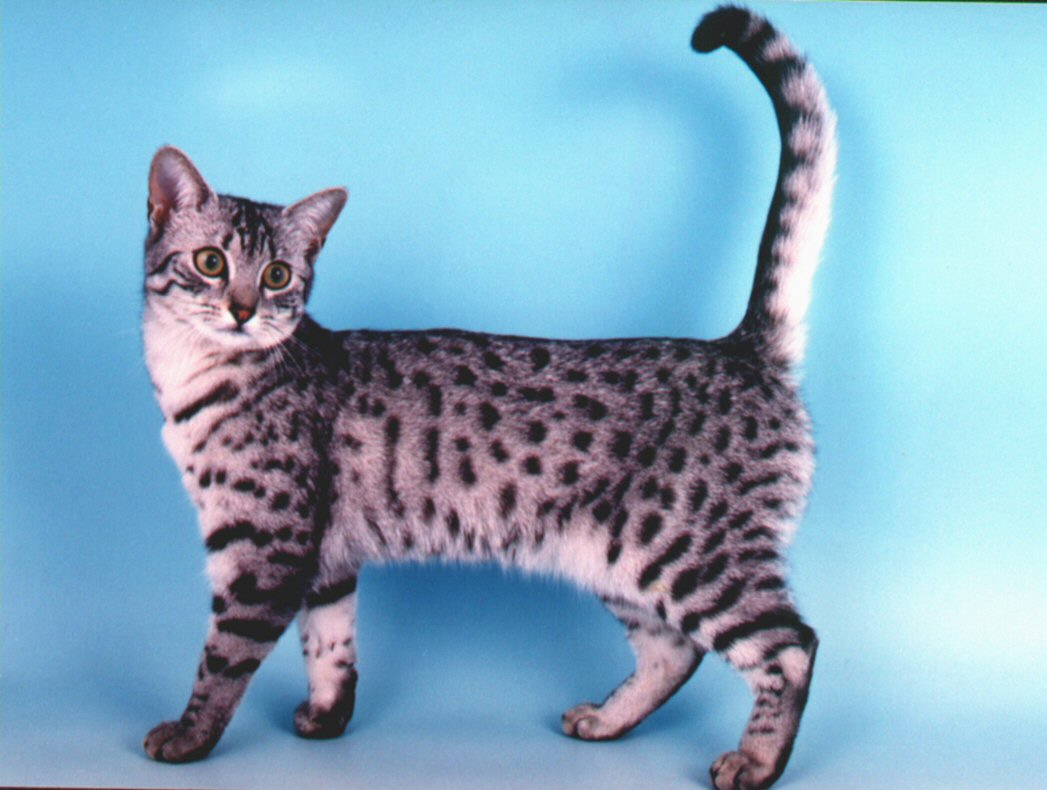 Photo by Alan Robinson
Jandebo Isis gave birth to her first litter of kittens on August 1st 2005. She was mated with Emau's Opening Gambit of Mautrix (below). This mating produced two silver boys and two smoke boys. We kept Adcinsh Keva from this litter. As this mating was successful Isis returned to stud with Gambit, giving birth to her second litter on May 10th 2007. This mating produced four lovely silver boys, one of which was Jovi. Isis again visited Gambit in January 2008. This mating produced our long awaited girls, three silvers and a smoke boy. Isis having done her bit was spayed, but will remain with us as a pet. We kept a lovely silver girl Martinajo, who has just had her first litter.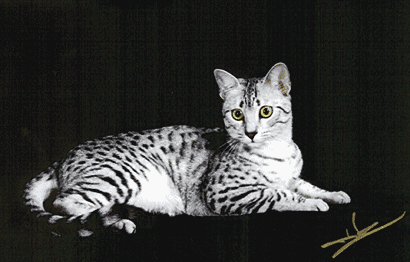 Gambit is owned by Monica and Jim McLaren of Chantina

Jandebo Isis was shown successfully during her first eighteen months of life, winning seven merits and she was often well placed in her side classes. Her most noticeable achievement was first place in a side class of 11.
Jandebo Isis was bred by Mrs J Ryan. Jandebo Isis's mother Ardram Basht was the joint winner of the Egyptian Mau club's trophy for the most number of points gained in shows in the year 2003-2004.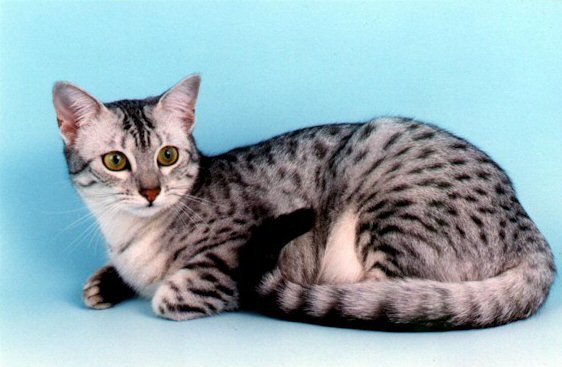 Ardram Basht (photo Alan Robinson)

Please see our kitten pages for detail of past litters and any current or expected litters.